SANS 2020 Holiday Hack Challenge (HHC) - KringleCon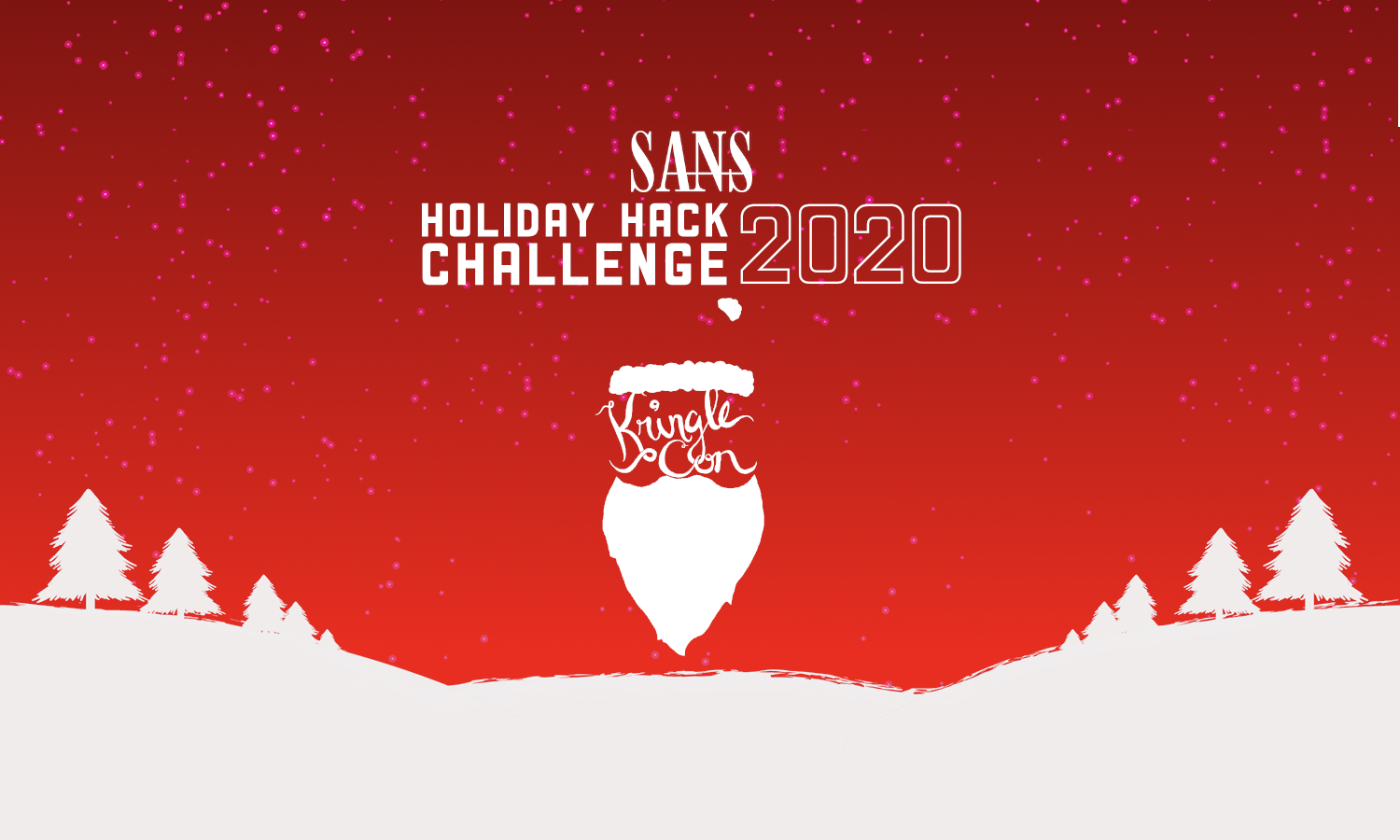 Introduction
Every year the SANS Institute and the Counter Hack Team hosts a 'Holiday Hack Challenge' also commonly referred to as HHC.
The SANS HHC contains a number of unique infosec related challenges designed to test and improve the technical skills of those interested or working within Information/Cyber Security.
The 2020 Holiday Hack Challenge can be found below:
SANS 2020 HHC - Kringlecon 3: French Hens
Quick Statistics for HHC 2020
TBA after closing ceremony
SANS keeps a number of past challenges (including HHC 2020) available all year long for those who still want to take part after the challenge has concluded which can be found below:
Write-up
For those looking to learn or expand on their technical abilities these types of challenges can often be a good starting point with many participants choosing to document and publish their write-ups for every challenge completed.
Included as part of the SANS HHC is the option to submit your write-up for each challenge (prior to the deadline) to enter into the SANS Contest.
In January 2021, I successfully completed all of the challenges and submitted my write-up to the Counter Hack Team for the third year in a row.
I have chosen to publish my HHC submission to show my thought process behind various challenges and to help others learn (PDF Download Below):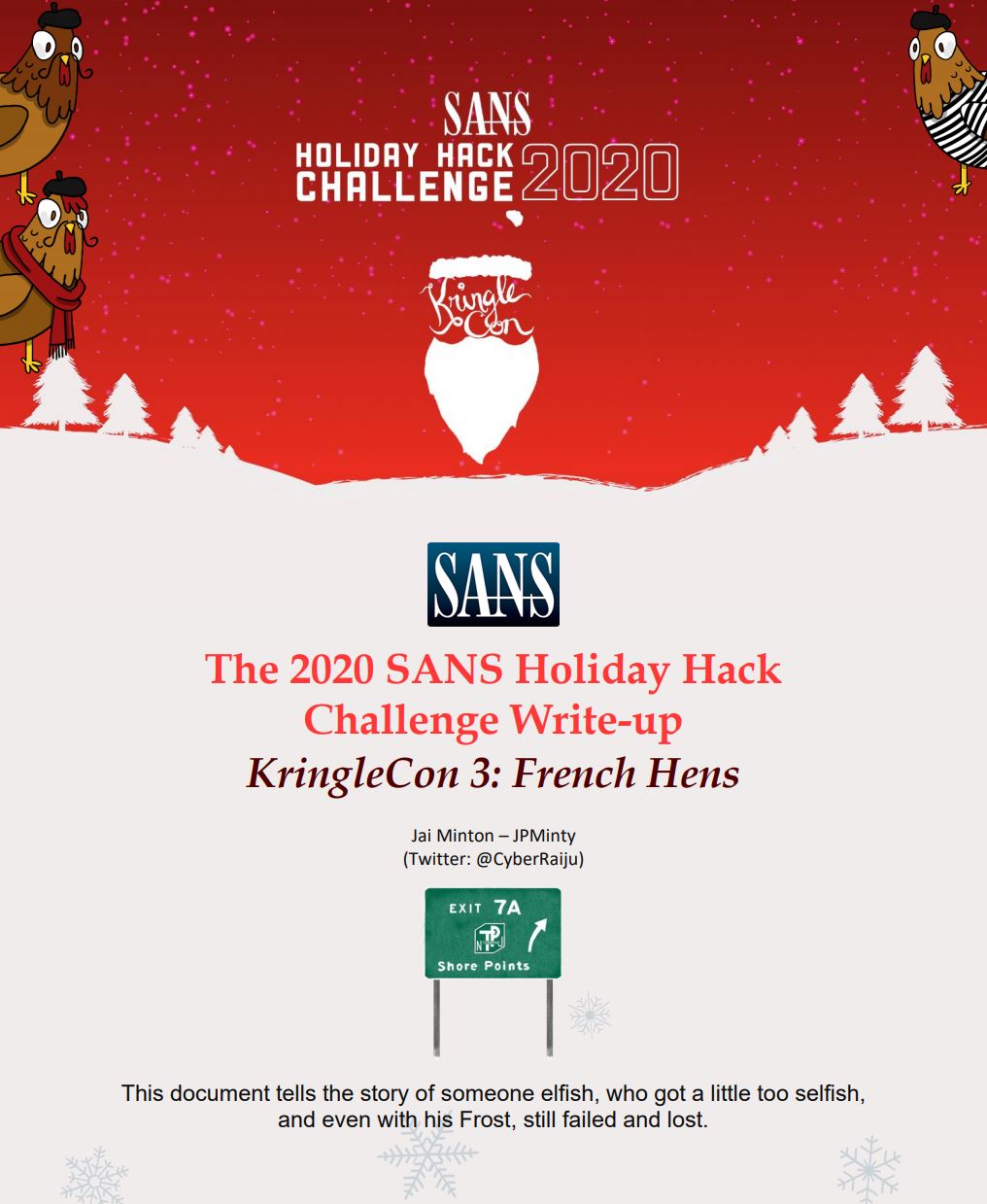 Final Notes
TBA