🎅🎄 SANS 2020 Holiday Hack Challenge (HHC) - KringleCon 3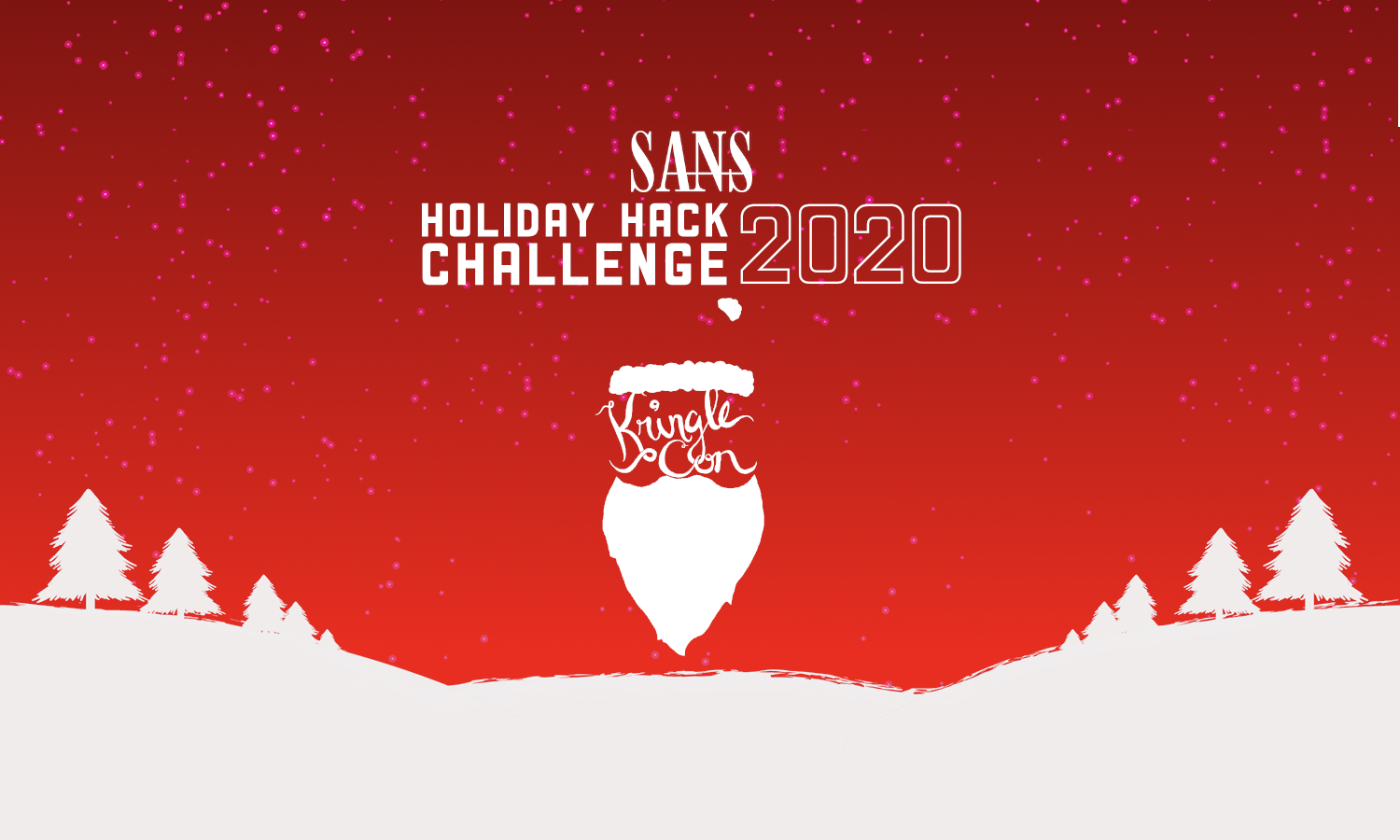 Introduction
Every year the SANS Institute and the Counter Hack Team hosts a 'Holiday Hack Challenge' also commonly referred to as HHC.
The SANS HHC contains a number of unique infosec related challenges designed to test and improve the technical skills of those interested or working within Information/Cyber Security.
The 2020 Holiday Hack Challenge can be found below:
SANS 2020 HHC - Kringlecon 3: French Hens
Quick Statistics for HHC 2020
88.93% took the first gondola ride.
45.45% joined Discord.
15.98% became Santa.
6.42% reached santas office as a player.
3.06% completed the blockchain challenge.
2.78% saved christmas.
1.95% found the secret garden party.
1.61% talked to a nail.
383 reports submitted.
77 Honorable Mentions.
26 Super Honorable Mentions.
10 Narrative Style Reports.
SANS keeps a number of past challenges (including HHC 2020) available all year long for those who still want to take part after the challenge has concluded which can be found below:
Write-up
For those looking to learn or expand on their technical abilities these types of challenges can often be a good starting point with many participants choosing to document and publish their write-ups for every challenge completed.
Included as part of the SANS HHC is the option to submit your write-up for each challenge (prior to the deadline) to enter into the SANS Contest.
In January 2021, I successfully completed all of the challenges and submitted my write-up to the Counter Hack Team for the third year in a row. This entry was one of 77 entries to earn a Honorable Mention, which is defined as:
HONORABLE MENTIONS
These folks did a wonderful job with their answers, and we heartily congratulate them.

SANS HHC 2020 - Winners and Answers
I have chosen to publish my HHC submission to show my thought process behind various challenges and to help others learn (PDF Download Below):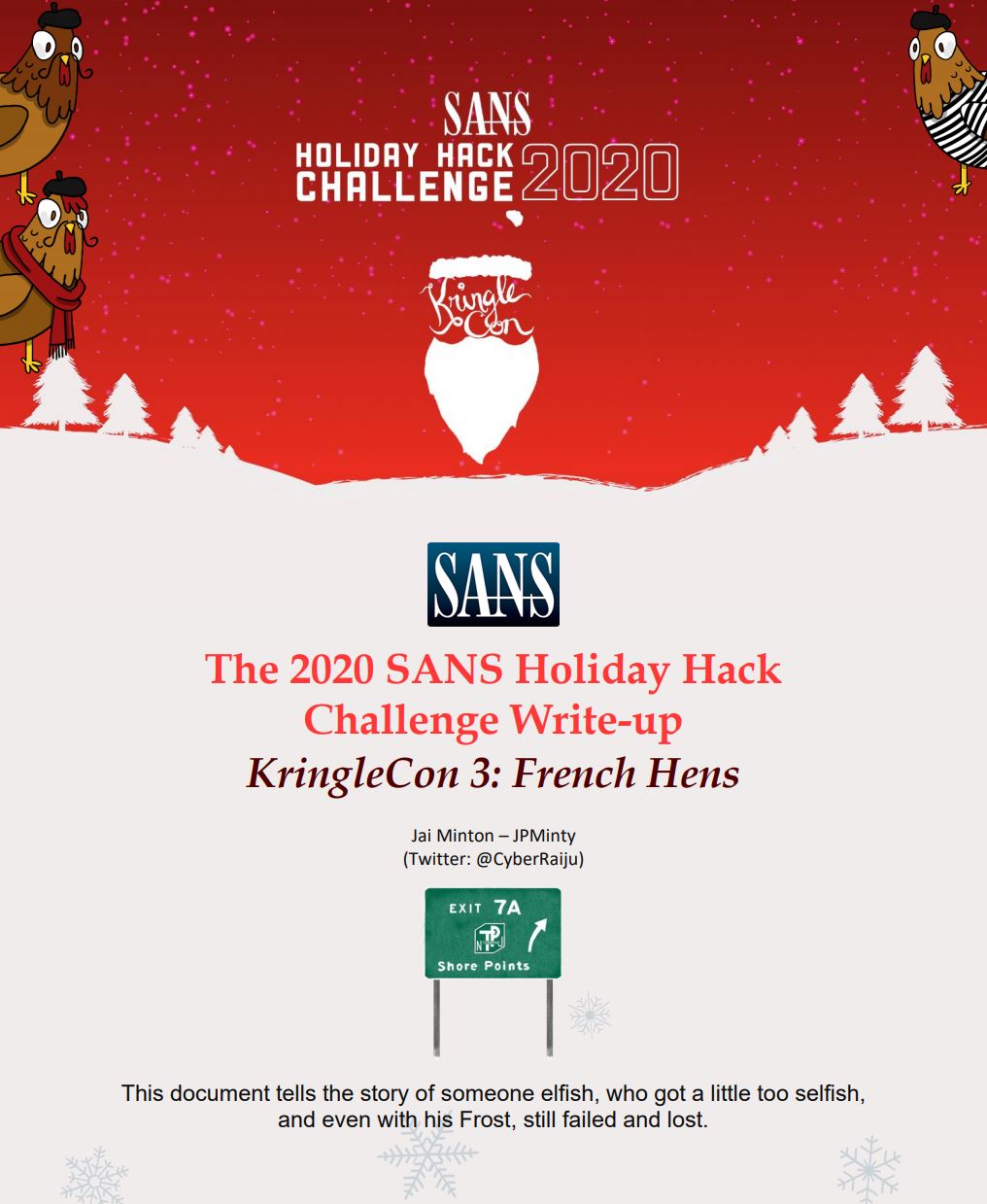 I'd also thoroughly suggest anyone interested take a look at the below winning, astounding entries:
Most Creative - Congratulations Jeremy Phillips.
Best Technical Answer - Congratulations Thomas Bouve.
Best Overall Answer - Congratulations Stanislav Nurilov.
Video Walkthrough of SANS HHC 2020 Challenges - ESNET Award - Congratulations Andy Smith.
Final Notes
In addition to my closing remarks in the HHC write-up, I'd like to give my congratulations to the rest of the Honorable and Super Honorable Entries, Super Honorable being:
SUPER HONORABLE MENTIONS
A group of people who really went above and beyond with their entries. Their write-ups were SUPERB, demonstrating excellent technical skills along with impressive communication skills. 

Send my congratulations to all 383 people/teams who took the time to document and submit their reports, and also to all the players who participated in the SANS 2020 HHC. Party on!